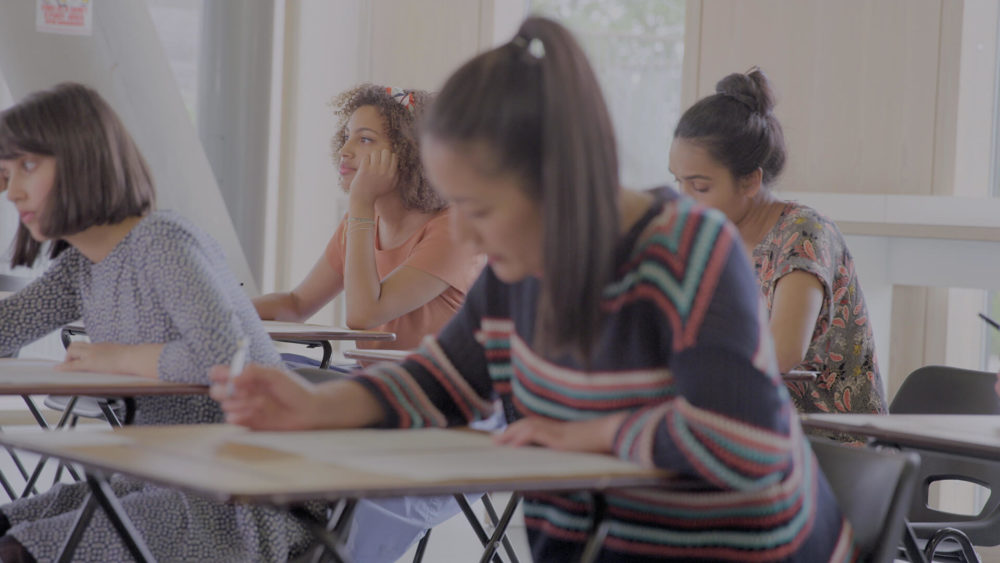 Who we are
Accademia di Italiano is a school, a home, a family.
Let us introduce ourselves. We are Pinuccia Cipullo and Sergio Serra, first and foremost an Italian family, and then the founders of the school Accademia di Italiano. Since 2003 we have had a mission: welcoming you and teaching you how to communicate and live like an Italian. At the beginning, Accademia was a school with three classrooms in the center of Milan. Then in 2008 we became certified by the Region of Lombardy, and ever since then Accademia di Italiano has been a school officially recognized by the Italian government. We have had to move a few times to find a place we could call home: Via Durini, in the heart of Milan. This is one of the most easily accessible areas from any part of the city. Here we have 5 comfortable classrooms which every day are packed with students from all over the world. And, finally, our Italian school is now also in Florence, Mantua and Turin with the same goal of teaching the Italian language in a serious, yet fun, way, through group or personalized courses. In our over twenty years of experience, we have helped thousands of students from all over the world learn the Italian language, as well as make new international friends. We want to continue to host international students at our school and transmit to them our passion for teaching Italian.
Where we are
Milan, Florence, Mantua or Turin? We are waiting for you.
We at Accademia don't like to sit still. For this reason, through the years, we have opened 4 offices in splendid Italian cities. Do you prefer a school just a few steps from the Duomo in Milan? We have fallen in love with the lakes around Mantua, but if you can't resist the allure of central Italy, we understand you. That is why you find yourself in Florence, the cradle of the Italian language. Even if you change location, one thing always remains the same: the high quality of our teaching. Well, have you decided where to go? The doors of Accademia di Italiano are open wide, and so are those of your future city.
Milan Location
Via Durini, 7 – 20122 Milano – Italia
Tel: +39 02 87388760
Fax: +39 02 87388891
E-mail: milano@accademiaditaliano.it
Metropolitana (Tube):San Babila – M1(red line)
Bus: 54, 58, 60, 61, 65, 73, 81, 94
Trains: San Babila  S13, S5,S6
Tram: 27
Office hours: from Monday to Friday 09:00-12:30; 13:30-18:00
Florence Location
Via Bolognese, 52 – 50139 Firenze – Italia
Tel: +39 055 0937508
Fax: +39 055 0937509
E-mail: firenze@accademiaditaliano.it
Bus: 25
Trains: Trenitalia and Italo stazione S.Maria Novella
Office hours: from Monday to Friday 09:00-12:30; 13:30-18:00
Mantua Location
Via C. Montanari, 1 – 46100 Mantova – Italia
Tel e fax: +39 0376 368481
E-mail: mantova@accademiaditaliano.it
Bus: 5, 8, CC
Trains: Trenitalia and Trenord stazione di Mantova
Office hours: from Monday to Friday 08:30-17:30
Turin Location
Via Saluzzo, 60 – 10125  Turin- Italia
Tel: +39 011 0880078
Fax: +39 011 0243245
E-mail: torino@accademiaditaliano.it
Metropolitana (Tube): Marconi, Nizza
Bus: 8, 67
Office hours: from Monday to Friday 09:00-18:00
The method
We prefer to be direct.
Our method to teach you Italian is direct because we have learned there isn't a theory that holds up: it is by practicing that you can seriously learn. But it isn't just us who is saying that: some neurolinguistics studies have confirmed that it is easier and more natural to learn a language when you know the culture of the country in which it is spoken and when learning is not based entirely on verbal stimuli.
For this reason our teachers are always up-to-date: they do not limit themselves to teaching only grammar and vocabulary, but they will also guide you on a study program which will enable you to acquire other aspects of the language, including sociolinguistic (register and styles), paralinguistic (velocity and tone), and extra-linguistic (proxemics and kinesics) skills. Therefore, you will learn the language also through role play, dramatizations, classroom discussions, group work and films. And all this while being fully immersed in the Italian language, right from the very first day.
Our Italian language school offers study programs for all language levels: they go from A1 for beginners to C2 for experts. The levels refer to the Common European Framework of Reference for Languages (CEFR). And these programs have been created to answer the various needs of every student, that is why they are flexible. For example, you will be the one to choose to take group or individual lessons, for how long, at what time of day and for what reasons. Thanks to our packages of personalized lessons, at our school you will find an Italian course tailored to fit your needs! Take a look at our courses.
Services
We want to make your life easier.
If you have any doubts, don't keep them to yourself. When you arrive at Accademia, you should feel free to ask us any question and to ask us for a hand any time that you need.
Help desk
Right from the first day, here is where you will find all the answers that you are looking for every day. We know Milan, Florence, Mantua and Turin like the back of our hands: take advantage of this and ask us all the questions you have running through your mind.
Housing assistance
We will help you look for the house which is best for you. If you want to take a look right away, we have a page dedicated to your next accommodation.
Assistance with visas and residency permits
Don't let yourself be afraid of bureaucracy. We will give you a hand in applying for your study visa and filling out the forms for your residency permit application. Here you can find some useful information.
Welcome kit
If you don't know Italy, you will be able to find information and fun facts about your new city. Where? Here.
Free Internet access
At Accademia Wi-Fi is on the house. You can connect with your laptop or use one of the tabletop stations at your disposal.
AI Card
Your student card valid for discounts in bars and stores.
Guidance
If you still see Italy in your future, we can give you some tips to help you continue your studies at the best public and private universities.
Free time program
What do you do when you are not at Accademia? Should you be lacking in ideas, we organize evenings, happy hours, aperitivi, walks in the city, weekend excursions, film showings and cultural visits. You only have to choose what you'd like to do.
The teachers
Our teachers don't like silence in the classroom.
The teachers at Accademia are mother tongue and hold bachelor degrees in the Humanities, master degrees or specialized degrees for teaching Italian to foreign adults. They are coordinated by the Head of Studies and constantly update the material to respond to all of the little inquiries students may have about the use of the language.
Above all, our teachers are accessible and passionate about their work; they can't wait to listen to you and to teach you all they know. Do you have a question? They will be there to answer you. Do you want to make a comment? They will take it into consideration to improve the next lesson. Do you have a particular goal? They will help you reach it with a course designed just for you.
Language levels
What level are you? Whatever level your language proficiency is, you will find the right class for you.
At Accademia you will be able to find the perfect course for your level. When you arrive at the school, you will take an entrance test so that we can place you in the most suitable course for you.
The levels are those established by the Common European Framework of Reference for Languages (CEFR o CEF, Common European Framework for Languages):
Elementary (A1 e A2)
Intermediate (B1 e B2)
Advanced (C1 e C2)
Every level corresponds to certain practical skills in listening, reading, writing and oral expression, as you can see on the table here below. Just consider that you need to attend a course of two months at least to improve your level.
A1.1
You do not understand Italian, but you can recognize and understand familiar words provided that they are pronounced slowly. You are able to write a simple postcard with your address.
A1.2
You can understand simple expressions about yourself, your family and your environment. You are able to answer simple questions and can put together elementary sentences that describe where you live and who you know.
A2.1
You can read very elementary texts which use common expressions. You express yourself in a simple way and you know how to describe your family and your experiences.
A2.2
You can speak in a simple manner about your past, your future plans and current events. You can hold a conversation with a mother tongue Italian if they speak slowly about familiar topics and if they use a limited vocabulary.
B1.1
You express simple opinions about abstract and cultural topics. You can ask for information and give recommendations about short trips and leisure time activities. You are able to write letters and take notes on familiar topics.
B1.2
You are able to describe feelings and emotions. You can read and understand articles from the most common periodicals. You are able to gather more complex information on familiar and unfamiliar topics.
B2.1
You can speak in a clear way about various topics regarding your life and your interests by making use of common expressions. You can understand radio transmissions and TV news. You can express well-organized abstract lines of thought while using a wide range of vocabulary.
B2.2
You communicate spontaneously and interact in a natural way with native speakers. You are able to read articles about current issues and contemporary narrative texts. You write in a clear way about a wide range of topics providing reasons for and against a specific opinion.
B2.3
You express critical opinions and judgements on various topics. You understand a wide range of complex discourse provided that the topics are reasonably familiar. You can take notes while a person speaks and provide personal interpretations of experiences and events.
C1.1 A
You now grasp implicit and explicit meanings in a speech. You can understand specialized articles and very long technical instructions. Your language use is flexible, effective and fluent.
C1.1 B
You can understand television programmes and movies without too much effort. You express yourself in a clear and complex way even on difficult topics.
C1.2 A
You take part in workshops and meetings relating to your job and in conversations with language proficiency. You write letters, essays and reports dealing with complex topics and emphasizing the high points.
C1.2 B
You can speak fluently and naturally, without having to look up words. You can use language flexibly and effectively in social and professional contexts. You write clear, well-structured texts, expressing your point of view analytically.
C2.1 A
You can talk about very complex and abstract topics. You can deliver a clear and fluent speech that is logically structured so as to help your interlocutor understand the main points. You write flowing and stylistically consistent texts.
C2.1 B
You easily take part in a conversation and you are familiar with idioms and colloquialisms. You write letters, reports and articles confirming the content through an effective logical structure.
C2.2 A
You don't have difficulty understanding spoken language, even if the speech is fast. You present clear arguments, in a style appropriate to the context. You write stylistically complex texts.
C2.2 B
You can understand almost everything you hear and you read. You speak naturally and fluently and you can communicate shades of meaning even in rather complex situations.
Accreditations
We have certificates that speak for us.
Our accreditations are certificates issued by independent authorities. Like ISO, the International Organization for Standardization: an internationally recognized body that, with its certificates, certifies the quality of a company. Why are these accreditations important? Because they ensure the kind of quality service that satisfies clients. In our case: students just like you.
We at Accademia embarked on the road to accreditation in 2006, and after one year our Italian language school obtained the certificate ISO 9001:2000 n.4382, which was later updated to the new procedure ISO 9001:2008, and afterwards to the updated certificate ISO 9001:2015. By constantly monitoring the System of Quality, we have verified with great pride that our students are very satisfied with the courses at Accademia. This information comes directly from the questionnaires which are filled out every four weeks during the group courses and at the end of individual study programs.
In 2008, instead, the Region of Lombardy recognized Accademia di Italiano among the Service Providers for Training able to access funding from the region and from the European Social Fund.
Are you a student from Sweden?
CSN is the government body which enables you to obtain loans to attend recognized courses in Sweden and abroad. In 2007 Accademia obtained recognition for the value of its courses, the cost of which can be reimbursed by CSN to those Swedish students entitled to it.